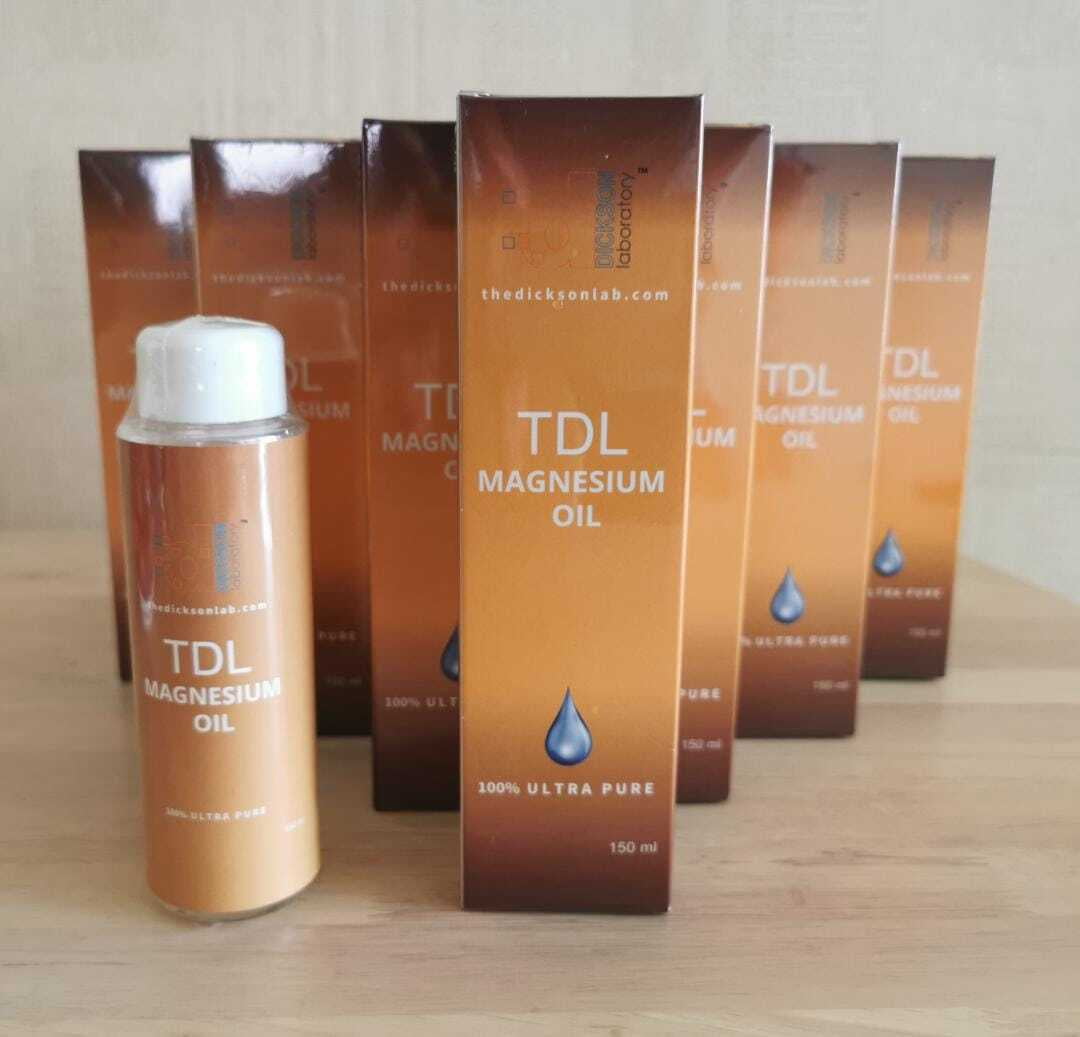 How is TDL Magnesium Oil Used?
Magnesium Oil is the most concentrated form of transdermal magnesium.
These are super-concentrated forms of magnesium chloride. Magnesium is absorbed through the skin, transdermal magnesium is applied easily and quickly by simply spraying directly on the skin.
Is an easy and convenient, "do it yourself" method of magnesium supplementation. Passes directly into the tissues via the skin, where it is quickly transported to cells throughout the body.
PM to order or whatsapp +6019-320-9001
Here are some ways in which magnesium oil can benefits sports recovery:
Magnesium oil has been gaining popularity among athletes and fitness enthusiasts as a natural way to aid in sports recovery. Magnesium is a mineral that plays a crucial role in muscle and nerve function, and deficiency can lead to muscle weakness, cramps, and fatigue. Using magnesium oil topically can help to replenish magnesium levels in the body and promote muscle relaxation and recovery.
Muscle relaxation:

Magnesium oil can help to relax tense and sore muscles after a workout or competition. It works by increasing blood flow to the muscles and reducing inflammation, which can help to alleviate pain and promote healing.
Improved sleep:

Magnesium is known to promote relaxation and improve sleep quality. Using magnesium oil before bedtime can help athletes to get a good night's rest, which is crucial for recovery and performance.
Reduced cramping:

Magnesium is essential for proper muscle function, and deficiency can lead to muscle cramps and spasms. Applying magnesium oil to the affected area can help to reduce cramping and promote muscle relaxation.
Faster recovery:

Magnesium oil can help to speed up the recovery process after intense exercise or competition. It works by reducing inflammation and oxidative stress, which can lead to faster healing and less muscle soreness.
To use magnesium oil for sports recovery, apply magnesium oil to the affected area after a workout or competition, or use it before bedtime to promote relaxation and sleep.
Had such a bad neck pain yesterday and stiff neck. I couldn't finish the game. Had applied the magnesium oil yesterday afternoon and at night. Today no pain and also stiffness almost reduced to zero. Thanks The Dickson Lab for the solutions. Wanted to share this info so that others can get benefit from this too.

--- Dipankar Mitra, Business Owner
I had mouth ulcer and applied it. Max 2 days recovered.

Tq Dr Dickson. Your magnesium oil works very well on my daughter. Has a bad swell and after applying it the swell reduced and the blood was circulating well. She manage to complete her 2 finals with ease 😘😘

--- Ivan Yap, Sportsmen and Entrepreneur
Magnesium oil can be rubbed into a sore Achilles tendon to decrease swelling. And soaking the feet in a magnesium chloride foot bath is the single best thing – apart from stretching – that you can do for yourself to protect from, or recover from, hamstring and other injuries. The only thing better is a full body bath or to have a massage therapist use it to rub it in as they work deeply on the muscles.

--- Dr. Dickson Lai
Strong Bones Are Not Built On Calcium Alone!
Magnesium works with Vitamin D to convert it into an active and usable form. Vitamin D helps bones absorb calcium. Low magnesium can directly affect the onset of osteoporosis (fragile bones structure).